Our Services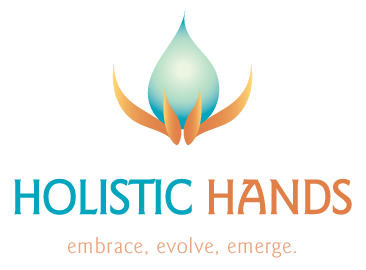 Bodyworks

Your Lymphatic System Will Thank You For!!! Designed with your health in mind; Scrubs, masques, and body wraps are purposed to exfoliate, detoxify, and rehydrate your skin cells with nourishing elements to firm skin, tone muscles, and boost your mental state for a complete HOLISTIC make-over.

HOW TO PREPARE:

Preparation for your Total Body Treatment!
Any time you schedule a session of body treatment your lymphatic system is about to go through a complete flushing, purging, and revitalization!

Prepare Yourself : Drink plenty of water * Avoid red meat, pork, and shellfish for 24 hours pre and post session * Increase your vitamin C intake in the form of fresh fruits, leafy greens or a whole food vitamin C powder or electrolyte replenishment.

AFTER SESSION CARE: It is quite normal to feel relaxed and loose after a session. Your parasympathetic nervous system has been stimulated and your senses are ready to thrive!! Your immune system has also purged may be vulnerable as your body settles. We require that you reserve at least 2 hours following a session to self care with no busy errands, contract signing, heavy lifting or muscular strenuous actions. For your safety and for others, please rest and relax following your session.
Far Infrared FIR Sauna

Far infrared (FIR) heat has been used for decades as a form of therapy for usage of purging the skin and lymphatic system of harmful toxins from the environmental and internal toxicities like heavy metal toxins, mercury, and lead.  Used in baby incubators for jaundice, FIR heat is a safe and very effective heat wave to relax and heal in. 

What is Far Infrared(FIR) Heat?

Far Infrared FIR heat is different from traditional saunas in that they do not heat up the air around the person. They have electromagnetic heat waves that penetrate directly into the skin layers sending healing heat directly into the skin and muscle layers.

Far Infrared radiation is a band of energy in the complete electromagnetic spectrum and it has been used effectively for millennia to treat/ease certain maladies and discomforts. Heated saunas are only one of the avenues (and perhaps the oldest) to deliver the radiation in a controlled environment and within a convenient treatment time.

Saunas heat at lower levels that allow for people to sty in the sauna longer and absorb more heat waves that can physiologically change and benefit a person. (1.) Far Infrared Sauna waves penetrate deeper into the skin layers making you sweat 10 times more than traditional Swedish Saunas. At the cellular level, the underlying biophysical mechanisms of the interaction of electromagnetic radiation with living cells can be framed in terms of altered cell membrane potentials and altered mitochondrial metabolism [2]
Medical And Insurance Massage

Medical and therapeutic massage is a detailed approach to muscular skeletal dis-eases of the body. Many insurance companies have member benefits that include many service including manual therapy in massage.

Approved Providing Facility since 2000.

CPT CODE:
97140 Manual therapy

HSA, Flex spending, and Medical Ins. discounts are available for full receipt discounts and refunds for service pre-paid in the center at the time of visit. WE DO NOT bill insurance for service nor do we request visits for massage.

Modalities Include many hours of training of techniques such as ~Neuro-muscular rehabilitation
~Myofascial release ~Manual lymphatic drainage
~Medical soft tissue rehab
~ Sports Therapy and Chronic Pain
Hands To Heaven Palliative & Comfort Touch