Our Services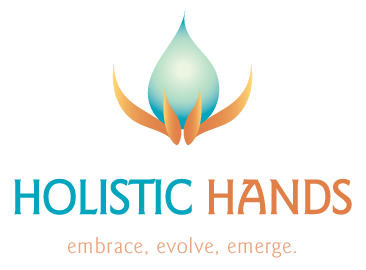 Bodyworks

Your Lymphatic System Will Thank You For!!! Designed with your health in mind; Scrubs, masques, and body wraps are purposed to exfoliate, detoxify, and rehydrate your skin cells with nourishing elements to firm skin, tone muscles, and boost your mental state for a complete HOLISTIC make-over.

HOW TO PREPARE:

Preparation for your Total Body Treatment!
Any time you schedule a session of body treatment your lymphatic system is about to go through a complete flushing, purging, and revitalization!

Prepare Yourself : Drink plenty of water * Avoid red meat, pork, and shellfish for 24 hours pre and post session * Increase your vitamin C intake in the form of fresh fruits, leafy greens or a whole food vitamin C powder or electrolyte replenishment.

AFTER SESSION CARE: It is quite normal to feel relaxed and loose after a session. Your parasympathetic nervous system has been stimulated and your senses are ready to thrive!! Your immune system has also purged may be vulnerable as your body settles. We require that you reserve at least 2 hours following a session to self care with no busy errands, contract signing, heavy lifting or muscular strenuous actions. For your safety and for others, please rest and relax following your session.
Far Infrared FIR Sauna

Far infrared (FIR) heat has been used for decades as a form of therapy for usage of purging the skin and lymphatic system of harmful toxins from the environmental and internal toxicities like heavy metal toxins, mercury, and lead.  Used in baby incubators for jaundice, FIR heat is a safe and very effective heat wave to relax and heal in. 

What is Far Infrared(FIR) Heat?

Far Infrared FIR heat is different from traditional saunas in that they do not heat up the air around the person. They have electromagnetic heat waves that penetrate directly into the skin layers sending healing heat directly into the skin and muscle layers.

Far Infrared radiation is a band of energy in the complete electromagnetic spectrum and it has been used effectively for millennia to treat/ease certain maladies and discomforts. Heated saunas are only one of the avenues (and perhaps the oldest) to deliver the radiation in a controlled environment and within a convenient treatment time.

Saunas heat at lower levels that allow for people to sty in the sauna longer and absorb more heat waves that can physiologically change and benefit a person. (1.) Far Infrared Sauna waves penetrate deeper into the skin layers making you sweat 10 times more than traditional Swedish Saunas. At the cellular level, the underlying biophysical mechanisms of the interaction of electromagnetic radiation with living cells can be framed in terms of altered cell membrane potentials and altered mitochondrial metabolism [2]
Corporate Wellness

Many companies struggle with poor attendance, low morale, and on-the-job injuries. Holistic Hands Corporate Health is geared to revitalize the team, bring better performance in the workplace, and boost overall relations among team members.

On-the-job health is our top priority when teaching or offering on-site chair or table massage. Preventative action is encouraged to avoid repetitive motion injuries especially for the hands, wrists, shoulders, and neck. Stress combatting is essential for overall wellness and that is why Holistic Hands offers a variety of ways to support the employee who will enhance their productivity and bottom line for the employer! That's a win-win!!

On-Site lunch`n`learns

Very interactive workshops designed with your team's needs in mind. Classes are participatory with learning self-care techniques applicable in the workplace or at home.  Participants will learn self-massage pressure points, how pure essential oils work, and how to optimize their workday.
Classes Include:
Pressure Points of the Neck and Shoulders
Topical Applications of Pain Relieving Products Including Hands, Arms, Neck & Shoulders
Pure Essential Oils and Application Tips;
*Healthy Snack Making

 

Chair massage Benefits for the company

Increased productivity. Just fifteen minutes of chair massage a week have been scientifically proven to lower stress, reduce muscle tension and rejuvenate the mind and the body.

Reduced absenteeism. Over 50% of lost work days are stress related, reducing work stress using seated massage has shown a reduction in absenteeism.

Improved morale. Workers consistently report improved mood and a greater sense of well-being after a session of chair massage.

Staff Goodwill! Because of the convenience, employees perceive onsite massage as a benefit, even when they pay for the service themselves!

 

presentations, demos, AND SPEAKING ENGAGEMENTS

Presentations include:

Combating stress in the workplace and in the field

Smoothie making and best ingredients to alleviate stress

Stress in Law Enforcement

We accept FSA & HSA on-site, and most insurances in our center!

 

Holistic Hands emphasis is on prevention in the workplace! Wellness spa days teaches and relaxes all at the same time! Classes may include Yoga, cooking on a tight schedule, juicing and smoothies classes too!

Stop stressing and produce more is our moto!
Conventions, marketing booths, spa parties, wellness programs
Medical And Insurance Massage

Medical and therapeutic massage is a detailed approach to muscular skeletal dis-eases of the body. Many insurance companies have member benefits that include many service including manual therapy in massage.

Approved Providing Facility since 2000.

CPT CODE:
97140 Manual therapy

HSA, Flex spending, and Medical Ins. discounts are available for full receipt discounts and refunds for service pre-paid in the center at the time of visit. WE DO NOT bill insurance for service nor do we request visits for massage.

Modalities Include many hours of training of techniques such as ~Neuro-muscular rehabilitation
~Myofascial release ~Manual lymphatic drainage
~Medical soft tissue rehab
~ Sports Therapy and Chronic Pain
Hands To Heaven Palliative & Comfort Touch

 

Palliative and Comfort care is a special service with a mission to nourish, hydrate, and protect aging and dry skin for those in bed care, transitional life phase, and hospice. Massage eases stress and provides comfort. Facials and gentle skin cleansing help the whole body heal. 

Total Body Skin / Body Care; In Palliative care, the purpose is to gently wipe away debris and toxins from the skin and allow the pores to open and breathe which is a result, revitalizes the Loved one!
Gentle skin exfoliation and moisturizing application is applied. 

Upper Body; The beautiful part of the upper body is that it includes the head and brain! In Palliative care, cleansing and massaging the face and scalp and gentle upper body massage, stimulates your loved one in alert and enjoyable ways.

Scalp and face, neck, upper back, hands and arms. Includes, warm lotions or creams.

Lower Body; The most beautiful part about the lower body is it includes the feet! In Palliative care, the feet are the gateway towards better sleep and relaxing the agitated and restless Loved Ones. 

Feet soaks; using warm wet towels, warm oil or lotion with manual lymph drainage to legs and hips.